Saudi Vaccine & Biomanufacturing Center (SVBC)
Research Products Development Company (RPDC),  signed an agreement with KAUST and SaudiVax to establish and operate the first research and industrial center in Saudi Arabia and the Middle East to develop vaccines and biopharmaceutical products. The signing ceremony was held during the visit of His Royal Highness Prince Mohammed bin Salman bin Abdulaziz, Crown Prince, Vice President of the Council of Ministers, and Minister of Defense, to Boston, USA in April 2018. The Saudi Vaccine & Biomanufacturing center (SVBC) is sponsored by King Abdulaziz City of Science and Technology (KACST), and will be located in the KAUST Research and Technology Park. SVBC will provide state of the art facility for biologics R&D and GMP scale-up manufacturing to develop and produce the first line of defence against epidemic risks for the Kingdom of Saudi Arabia. It will also include a training platform for qualifying national competencies in the industrial field.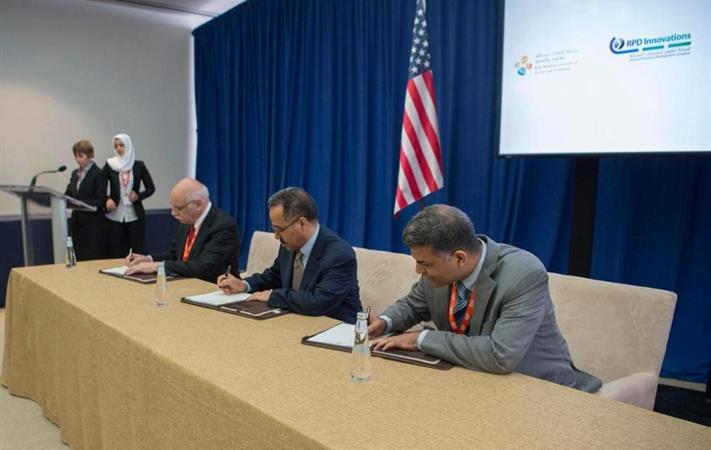 Signing ceremony.
An agreement was signed with GE Healthcare to supply sings use technology to SVBC, and with Fujifilm Dayosent Biotechnology for the development of a treatment for Middle East respiratory syndrome Corona virus (MERS-CoV). The facility will be designed and commissioned by 2020 supported by SaudiVax and Samsung Engineering. "This is the first step to localize this important industry in the Kingdom. I hope it would be a starting point for industrial investment in research, development and medical innovation," said Saudi Minister of Energy, Industry and Mineral Resources and Chairman of the Board for KAUST and KACST, HH Eng. Khalid Al-Falih.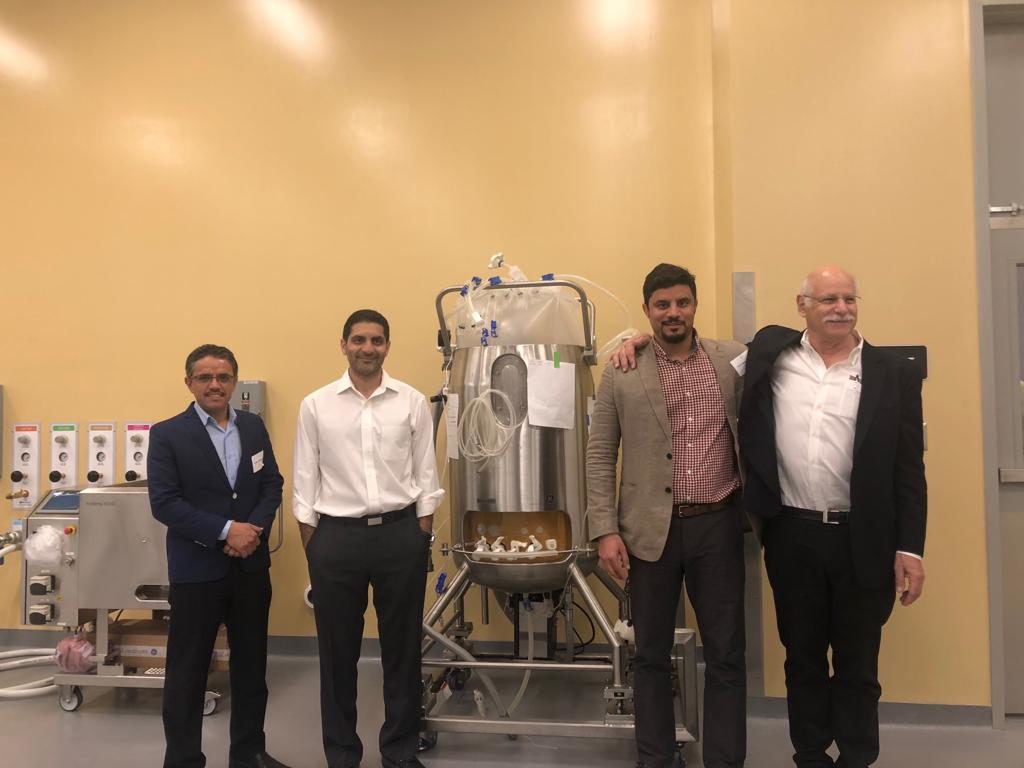 RPDC, KAUST and SaudiVax visit to GE healthcare Marlborough touring an FDA approved FlexFactory site. From left to right: Dr. Farhan AlShahrani (KAUST), Dr. Mazen Hassanain (RPDC, Managing director of SVBC), Dr. Turki Almugaiteeb (RPDC) and Dr. Donald Gerson (Founder and CEO of PnuVax).