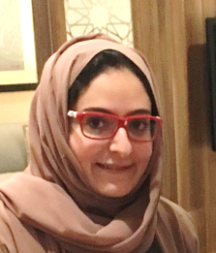 Dr. Noura Shehab
Chief Technologist – KAUST Projects
Noura Ahmad Shehab, Ph.D. holder in Environmental Engineering, PMP, Entrepreneur.
Noura is one of our first employees from the RPDC business inauguration in 2016 as Material Scientist. She works on technology analysis, market assessment and prototyping. She has excellent skills in creating business plans and networking.
Noura received her Master in Environmental Science and Engineering. During her PhD, she has publications and conference proceeding. His interest of research is in novel Microbial and Electrochemical Technologies and Microorganisms for Power Generation and Desalination. She developed an optimized microbial desalination cell using ion exchange resins.
She is a recipient of several prestigious local and international awards (First prize Bayer award; Siemens Second Prize Student Award) in recognition of her innovative ideas in developing sustainable solutions to water scarcity in arid and semi-arid regions. In 2013, She led a team of five students from KAUST to participate in the Dubai regional final of the 4th Annual Hult Prize 2013 in response to President Bill Clinton's Food Poverty Challenge.